Dr. Kevin Thomas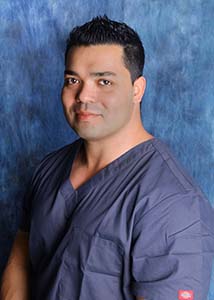 Dr. Kevin Thomas, with over 10 years of podiatric medicine and surgical experience, is a foot and ankle surgeon dedicated to providing quality health care for individuals and families on the Eastern Shore of Maryland. He holds great interest in all phases of podiatric care including; wound care, limb salvage, diabetic care and reconstructive surgery.
Originally from Northeast Pennsylvania, Dr. Thomas received his Undergraduate degree from Kings College in Wilkes-Barre, PA, followed by his Graduate Studies at the University of Scranton and Barry University. After receiving his DPM, Dr. Thomas completed surgical training and residency at the Miami Veterans Affairs and the University of Miami.
To learn more about our Podiatric Services, please contact us at 410-749-0121410-749-0121 today or click here to schedule an appointment.